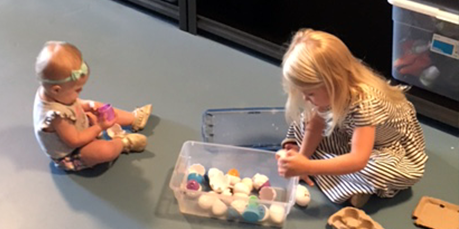 New digs for Astra Day School – Part 9
Our youngest helpers for our huge moving project (August 19-20, 2017). Here, children of staff help us sort hundreds of bins of toys in our cavernous storage room.
Astra Day School is almost in KCMO and will have openings for children aged 2.5 – 4 on arrival. Check out our website and give us a shout!