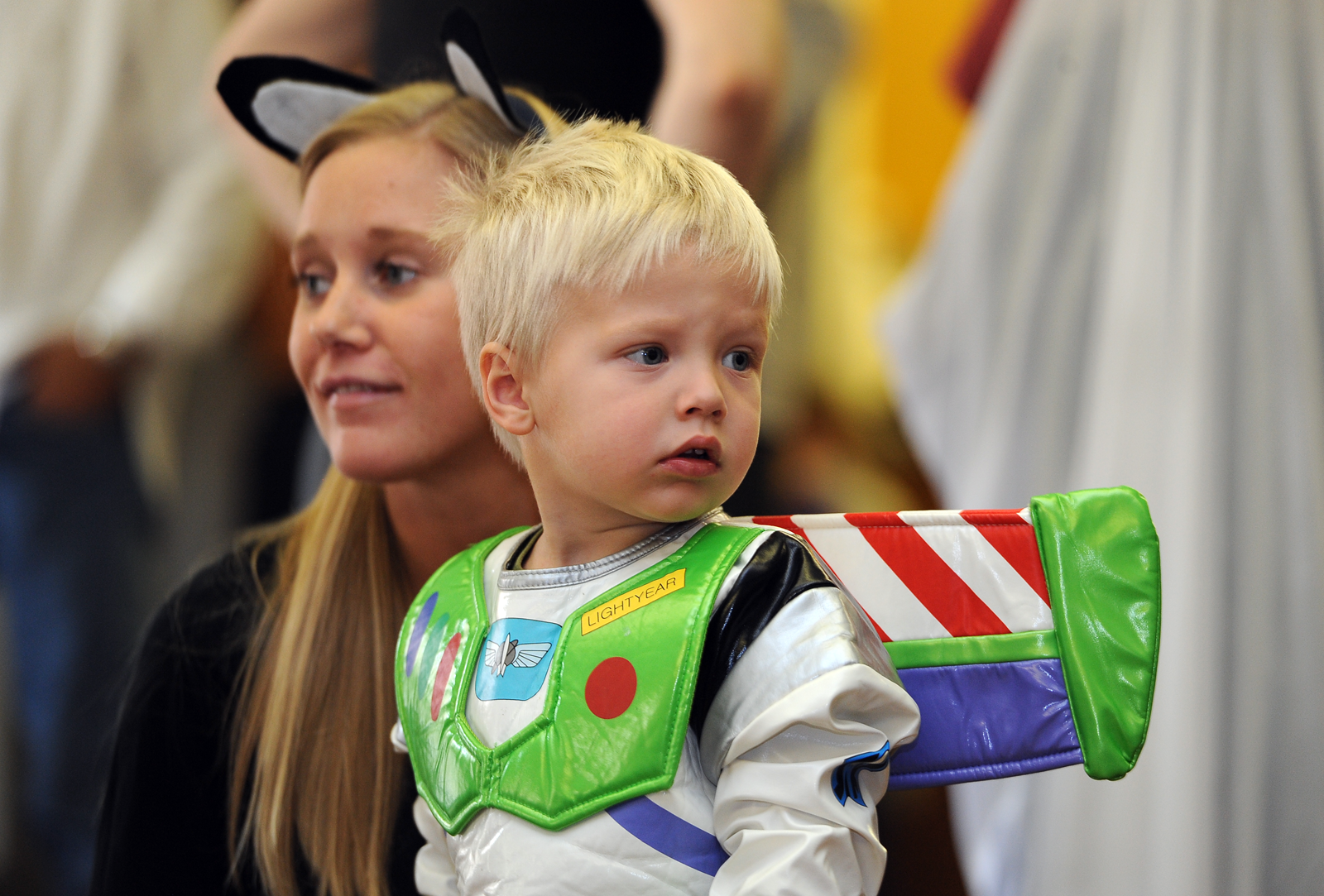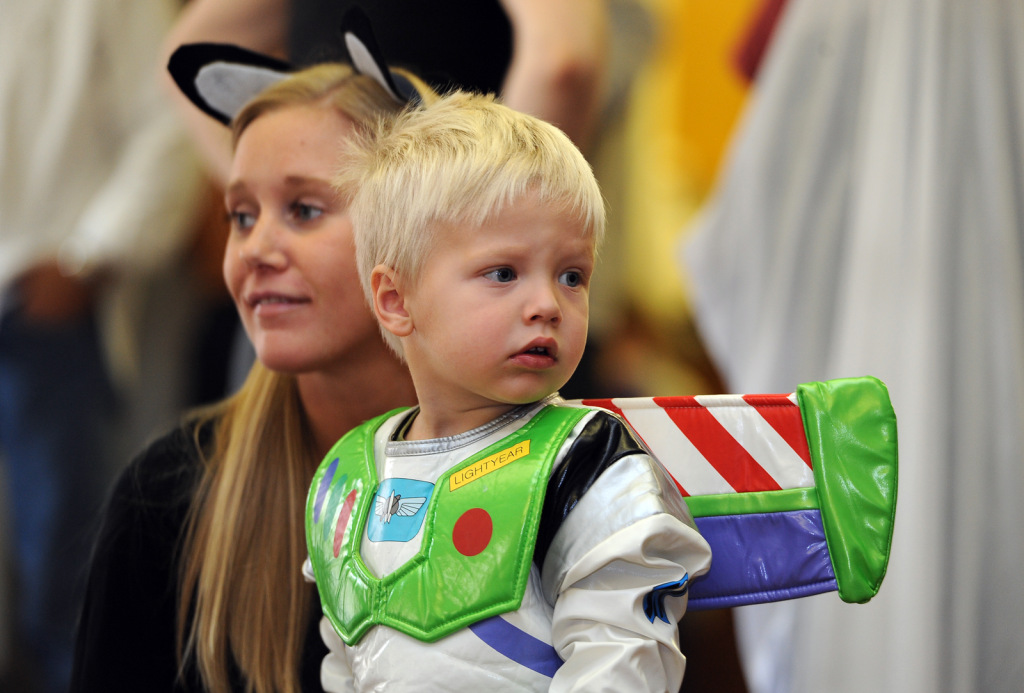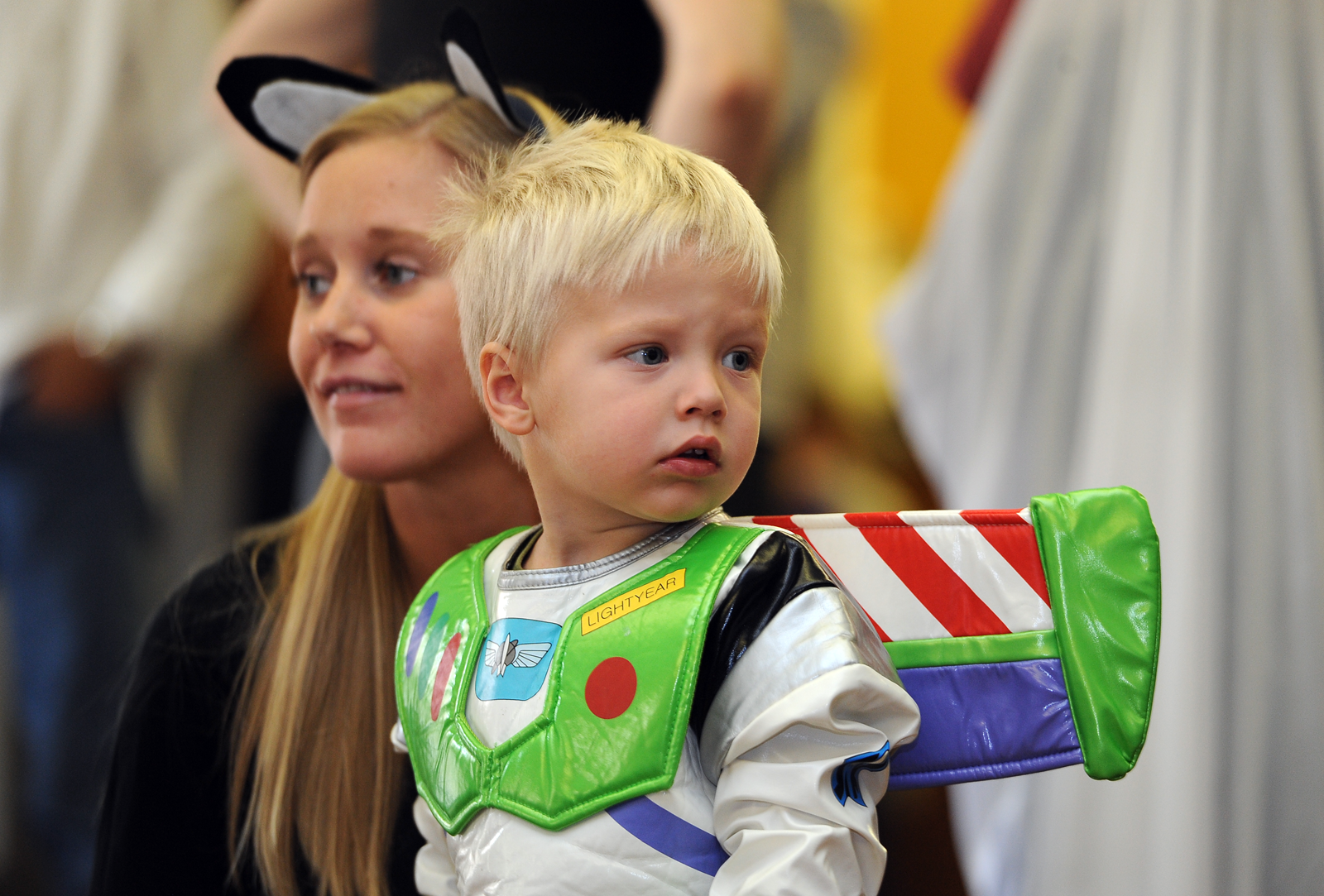 Vincent in the smallest Buzz Lightyear suit you can buy, with Maggie behind him in case he believes his own hype and tries to fly.
Another very sweet moment from our Hallowe'en party.
This is day Ten of our "Twelve Days of  Thanksowe'en", in which we are posting a different photo from our Hallowe'en party for the last twelve days of the November (and now pushing into December).